Sweep Da Floor With It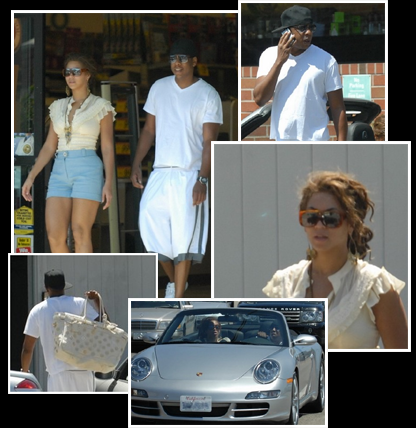 Guess who else is still alive. The Metro-Zoo King and his Queen did a little shopping at a local mini-market recently

(most likely looking for Camel cigarettes and bags of tasty Neem leaves)

. I'm not hating today, though - these photos are fantastic. I love

Beyonce's

soccer mom shorts, they really compliment

Jay's

super smedium V-neck tee. Oh, and the way Hov carries his girl's unnecessarily large designer purse is heaven. No hate here.