Just When You Thought It Was Over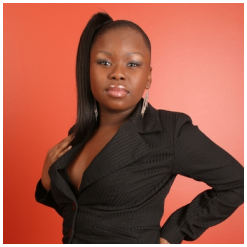 Take a minute to reminisce on The Stinkface. Ah, Ms.

Dominique Young

is back. Refusing to let the loss of MTV's Making the Band 3 stop her from fulfilling her dreams of being a superstar, Dominique is heating up the studio and shopping for a record deal.

"Now that we're nine, ten months removed from the situation and I get to look at

Danity Kane

, I can tell you that I don't think that my voice, my personality would have fit into that group. I think I was meant to be a soloist. My voice is very unique and raw. With me, there's no smoke and mirrors. I'm not taking my clothes off. I'm not dancing around on stage or anything. I'm just me, singing about what I know and love, and that's it."
[
VIBE
]
I knew she wouldn't let me down. I hope she lifts a hind leg, and pisses all over

Diddy

and Danity Lame. They make my teeth itch.
Check out Dominique's

Myspace page here

.